Nature as Sanctuary
       An Immersive Experience in Sedona
Have you ever considered Nature as a Sanctuary, a place of refuge, a place of connecting to your own spirituality among the heart of creation?
Sedona is a Sacred Place
It is here that people finding healing and reconnect with Nature. The red rock majesty helps us find perspective, balance and to renew ourselves. Nature invites us to be present. Nature accepts us unconditionally. While being in Nature, we can connect with ourselves effortlessly and feel good about who we are.
Nature is a Healer.  
Nature as Sanctuary experiences are not done with the primary goal of physical exercise. It is not something to rush through. It requires mindfully moving through the landscape in ways that cultivate presence, opening of all of your senses, and actively communicating with the land and with the energy of the land. This gives Nature access to our physical, emotional, mental, relational, and spiritual being. As we do this, we begin to perceive ourselves, our minds and our hearts, in a more profound way. Messages from within and without begin to penetrate into our awareness and being even more deeply. 
Nature as Sanctuary experiences is best seen as a practice, not a one-time event. Developing a meaningful relationship with nature occurs over time and is deepened by returning again and again throughout the natural cycles of the seasons. It is a deeply relational practice, in which the relationship itself becomes a field of healing and a source of joyful wellbeing. Like energy healing, meditation, yoga, prayer, working out, Nature as Sanctuary is a practice and is best to learn it from a qualified guide.
This is for You if you want to:
Experience the healing powers of Nature
Explore the sacred energy of Sedona with a Spirit Mentor
Embody more of your Innate Essence
Develop a more Grounded Presence and Balance
Learn to create Meditative Practices to increase Resilience
Improve Overall Health, Well-being & Immune Response
As your Spirit Mentor, I will be your Guide through Nature as Sanctuary.
We need Nature, and Nature takes care of us. In order for us to live sustainably on this planet, we must recognize and honor this fact. 
Come to Sedona and experience something unique. Join a Spirit Flow Nature as Sanctuary experience and connect to your innate self in one of the most beautiful places on Earth – the ancient, healing, red rocks of Arizona.
"In every walk with nature one receives far more than he seeks."
– John Muir

Bio-energetic Tools
to help get you started on connecting energetically and spiritually to Nature

A 3-hour Immersive Experience in Sedona
personalized just for you according to your needs and desires
2x Online Consultations
1 30+ minute consultation prior to experience + 1 30+ minute integration session afterwards
My mission is to encourage and guide individuals to immerse into personal development and transformation through their personal connection to Nature. ​
Schedule your Nature as Sanctuary Experience
You will select the day and time for your in-person Nature as Sanctuary experience in Sedona. This will be a time of introspection for you, so it is best to find a time when you will not feel you are not in a hurry. It will be best to already have arrived at least the night before in Sedona.
Fill in the Form
Once the day and time of your experience has been confirmation, you will receive a form to fill in that will help you clarify your intentions for the experience. It will be the basis for our work together, and will help you identify areas in your life that are in need of transformation and could include but not be limited to the following: Physical Well-being, Emotional Balance, Self-Esteem, Relationalship Challenges, Life Purpose, Vision and Intuition, Connecting to your Inner Wisdom.
30+ Minute Online Preparation
We will meet together online for 30-40 minutes several days or weeks before your scheduled experience in order to further focus our planned time together. This will be a time for you to ask any other questions you may have and for me to further customize the experience for you.
3-hour Nature as Sanctuary Experience in Sedona
Since ancient times, the healing powers of Nature has been acknowledged and used to help people. In order to develop, create, evolve and be healthy, we need to be connected to Nature. Spending time in Nature is often not enough. We need to do this in a way that invites healing interactions. There is a long tradition of this in cultures throughout the world. It's not just about healing people. It includes healing for the land, river, desert, animals and plants.
There are many different healing activities that can be incorporated into a Nature as Sanctuary experience. An activity is likely to be healing for you when it makes room for embodied listening, for stillness and grounded presence, and for sensorial exploration through all 7 of our senses. Nature is the ultimate Creator, and You are a Creator, too.
30+ minute Online Integration Session
We will meet online for 30-40 minutes some days afterwards in order to ensure integration of the learnings and healing. There might be subsequent exercises and activities suggested and might be sent as text, audio or video files.
Melina's Experience
I am in awe when I look at mountains, whether they are the snow-capped Swiss Alps or the sun-scorched red rocks of Arizona. Going into the wilderness to find sanctuary expands your connection to your sacred self. Finding Nature as Sanctuary provides an opportunity to listen to our own hearts, to remember how much we want to be alive, and to contemplate the love that binds us all together. In times of uncertainty and fear, it can be very easy to forget our connectedness to each other and to the Earth. We recoil from the news, our projections of the polarizing "others" and the world in an attempt to numb ourselves. These are the times when the spirit and the heart of Nature is needed most. What are you looking to create in your life and how would you like Nature to help you? Contact me and let's see how I can help you.
Invest in Yourself: 
– 3-hour Immersive Experience in Sedona
– 30-40 minute Preparation Session   
– 30-40 minute Post-experience Integration Session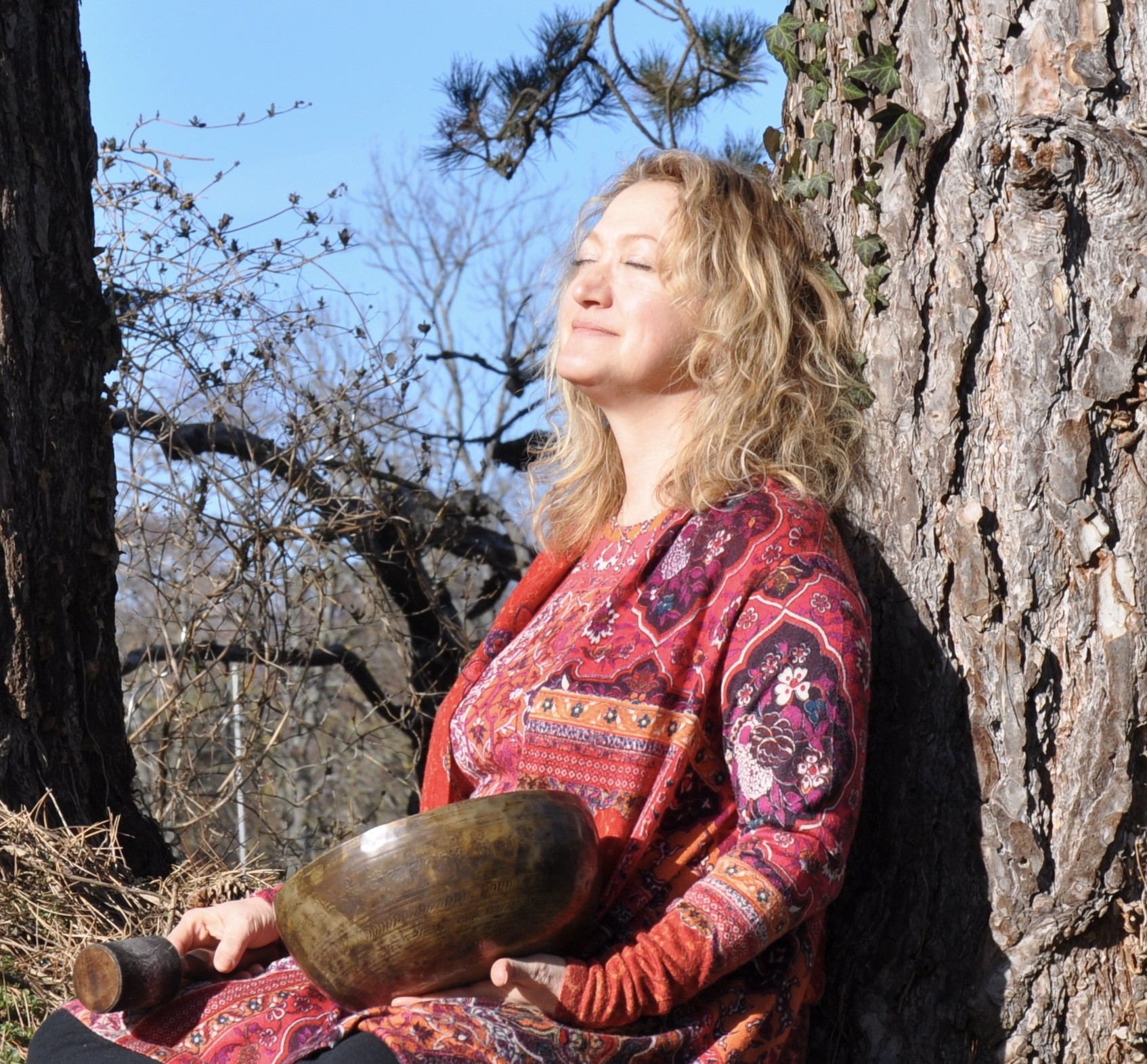 3-Hour In-Person Nature as Sanctuary Experience
+ 1x 30-40 min Consultation Session
+ 1x 30-40 min Integration Session
For 2 People:
3-Hour In-Person Nature as Sanctuary Experience
+ 2x 30-40 min Consultation Sessions
+ 2x 30-40 min Integration Sessions