Guided Meditation & Sound Therapy
A personalized 1-on-1 Experience
or in Groups of up to 6 people
Experience Meditation & Sound Therapy Outdoors
Meet me in the middle of Sedona's Red Rocks
Try an Iconic Sedona Experience
Conscious Breathing Meditation involves directing awareness to the breath and developing habits that improve respiration. It has been shown to reduce stress and boost your immune system.
For many centuries yogis have used breath control, or pranayama, to promote concentration and improve vitality. Buddha advocated breath-meditation as a way to reach enlightenment. Science has only recently begun to study and prove some breathing practices are beneficial. Studies have found, for example, that breathing practices can help reduce symptoms associated with anxiety, insomnia, post-traumatic stress disorder, and depression. One theory is that certain types of consciously-controlled breathing can change the response of the body's autonomic nervous system, which controls unconscious processes such as heart rate and digestion as well as the body's stress response.
Sound healing is an ancient meditative practice that uses different musical instruments to create healing vibrations around the body in a meditative state. Singing Bowls are tuned at strategic frequencies for healing different parts of the body and mind.
My method of sound healing originates in ancient Tibet, where it was first used around the 12th century for meditation and rituals.
My Goal is for you to Experience a Unique Meditative Practice!
This Outdoor Experience will:
Connect you to a peaceful & grounding energy always present in and around you
Help you to relax, relieve stress and increase self-awareness
Create an inner calmness within you, especially if at times you feel anxious, worried, or afraid
Help you tap into your own intuition, energy awareness, and spiritual perceptions
Leave you with Special Memories of your time in Sedona
Melina's Experience
Meditation and specifically meditative practices that I have created for myself help me to do what I like to call 'slow time down'. This enables me to access inner wisdom and my intuitive mind, which usually becomes clouded through life's daily struggles.  This experience will reduce stress, create mental clarity, and bring you to a full grounded state of presence that is even more empowering as we will be in the middle of the red rocks! I look forward to guiding you on this transformative, inner journey. Remind me during our experience together, and I will tell you a funny story about my introduction to sound healing!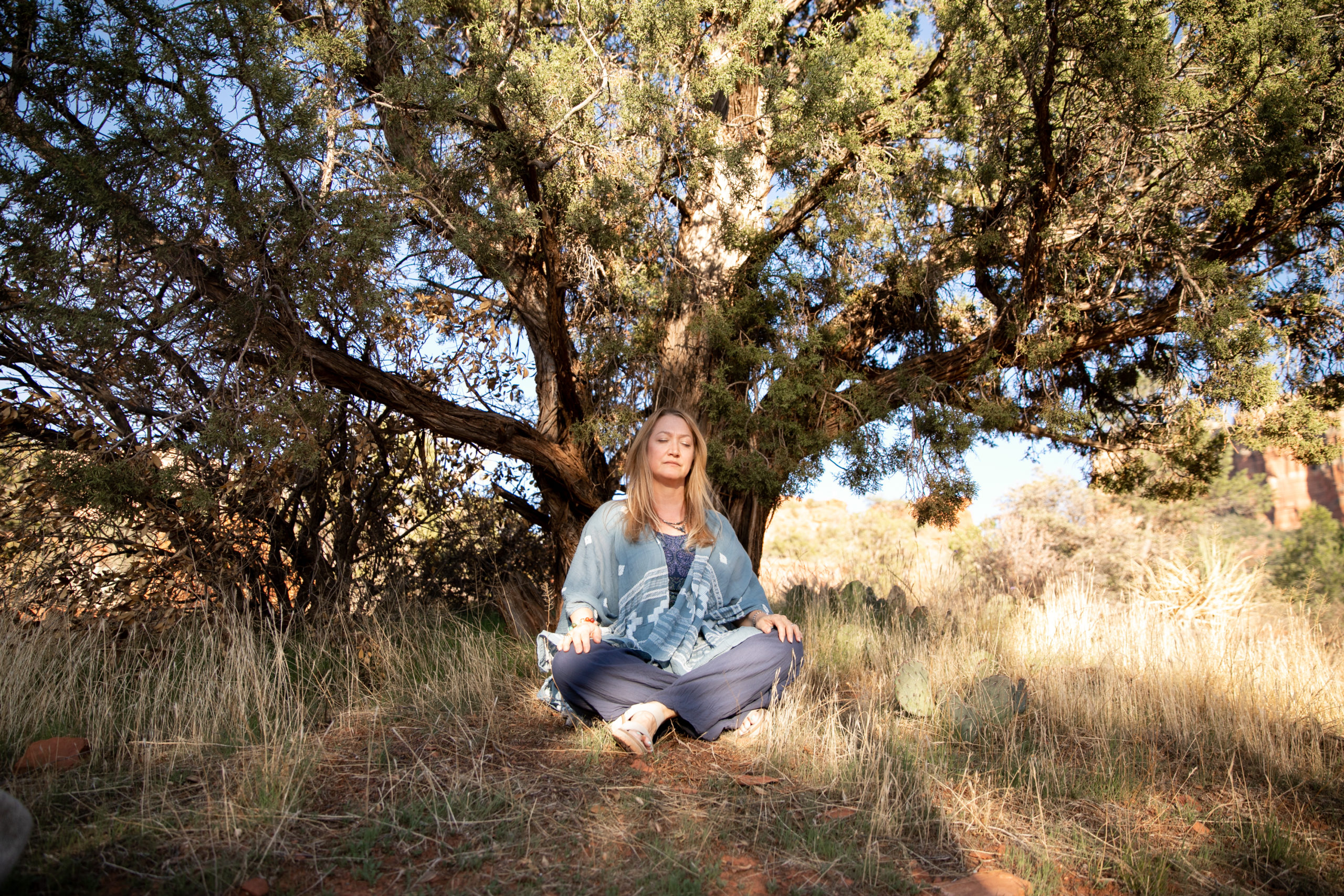 Guided Meditation & Sound Therapy on the Rocks:
2-Hour In-Person Experience – 1-6 people
+ 30-min prior Consultation Session

Start Manifesting a New Path Today!