Reiki & Sound Healing on the Rocks
A personalized 1-on-1 Experience
or in Groups of up to 6 people
Experience Reiki & Sound Healing Outdoors
Meet me in the middle of Sedona's Red Rocks
Try an Iconic Sedona Experience
Reiki is a healing modality with powerful techniques and tools that promote healing of the mind, body and spirit and help facilitate stress reduction and relaxation.
Reiki healing system originated in Japan. The word Reiki is derived from Rei (universal spirit) and Ki (life energy). The practice of Reiki is founded on the ancient notion of Life Energy, which has been called Ki, Chi and Prana. It is a simple yet profound method of aligning an individual with his or her Life Energy to promote relaxation, healing, holistic well-being and spiritual growth.   
Sound healing is an ancient meditative practice that uses different musical instruments to create healing vibrations around the body in a meditative state. Singing Bowls are tuned at strategic frequencies for healing different parts of the body and mind.
My method of sound healing originates in ancient Tibet, where it was first used around the 12th century for meditation and rituals.
My Goal is for you to Experience Subtle Energy!
This Outdoor Experience will:
Connect you to a peaceful, healing energy always present in and around you
Help you to relax, relieve stress and pain
Create an inner calmness within you, especially if at times you feel anxious, worried, or afraid
Help you tap into your own intuition, energy awareness, and spiritual perceptions
Leave you with Special Memories of your time in Sedona
Melina's Experience
Reiki is how I began my experience with healing energy in this lifetime. I say "in this lifetime", because it really only re-awakened the healership in me, bringing together many lifetimes on this spiritual path. I find Reiki to be an amazing introduction to energy healing. Very quickly you can experience subtle energy both within and around yourself and with other people. I have been teaching Usui-Tibetan Reiki for over 10 years both in groups and to individuals. I am always amazed with the evolution and transformation of each student who has embarked on this journey with me. Remind me during our experience together, and I will tell you a funny story about my introduction to sound healing!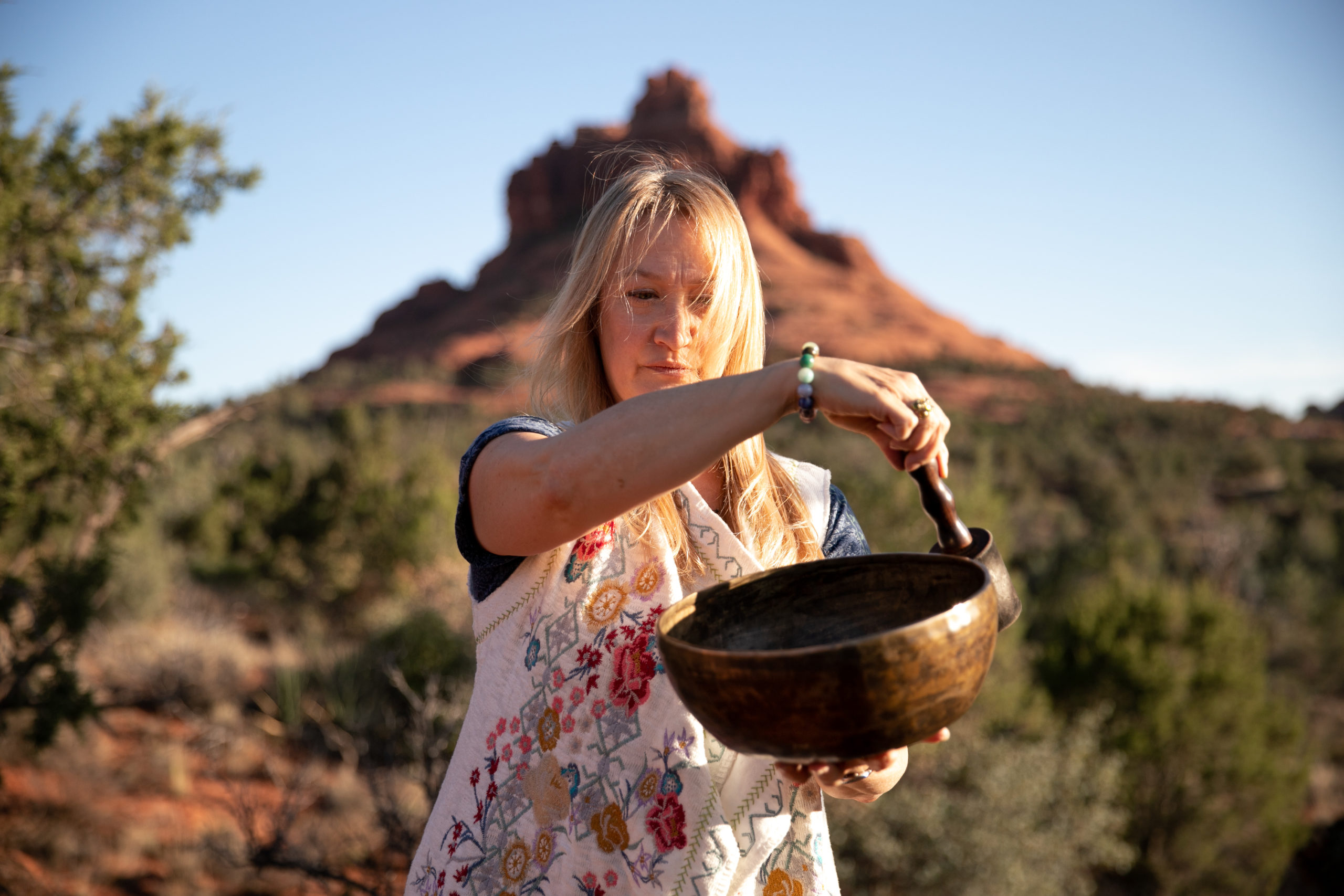 Reiki & Sound Healing on the Red Rocks:
2-Hour In-Person Experience – 1-6 people
+ 30-min prior Consultation Session

Start Manifesting a New Path Today!