Vortex Journey at Bell Rock
A personalized 1-on-1 Experience
or in Groups of up to 6 people
Come with me on a Vortex Journey
Meet me in the middle of Sedona's Red Rocks
Try an Iconic Sedona Experience
A Vortex can be found in areas of higher frequencies, where the land is considered sacred and where is has been stewarded to be an energetically and spiritually clean site.
I have a few photos of a Vortex from my property in Geneva, Switzerland. It became evident during the time of a double rainbow. I was the steward of this very pristine land, which is why it appeared to me at that time. If you doubt Vortexes exist, look again at this unedited photo!  
Sedona is famously known for her Vortexes. During our time together we will visit the Vortex of Bell Rock, one of Sedona's top four vortexes. You will learn about the main Vortexes of Sedona,  and I will lead you through meditation and bio-energetic practices that will enable you to experience the Vortex energy kinesthetically or through other extrasensory perceptions that you experience. We will also explore the vortex energies throughout the human energy field and how we can create the positive vortex energy within.
My Goal is for you to Experience Vortex Energy both within & without!
This Outdoor Experience will:
Bring you to one of Sedona's iconic vortexes
Expand your kinesthetic extra-sensory senses
Help you to ground into your physical body & into the present moment
Help you tap into your own intuition, energy awareness, and spiritual perceptions
Leave you with Special Memories of your time in Sedona
Melina's Experience
As mentioned, I have a few photos of a Vortex from my property in Geneva, Switzerland. As the steward of this very pristine land in a Medieval village along the Lake of Geneva, I found that the healing energies were substantially higher there than in places without Vortexes. I wholeheartedly believe that we can raise our vibrations in certain special and sacred places on Earth. It is one of the reasons that I came to Sedona in 2019 – to be a guide to spiritual seekers from all over the world. Join me at Bell Rock and see for yourself!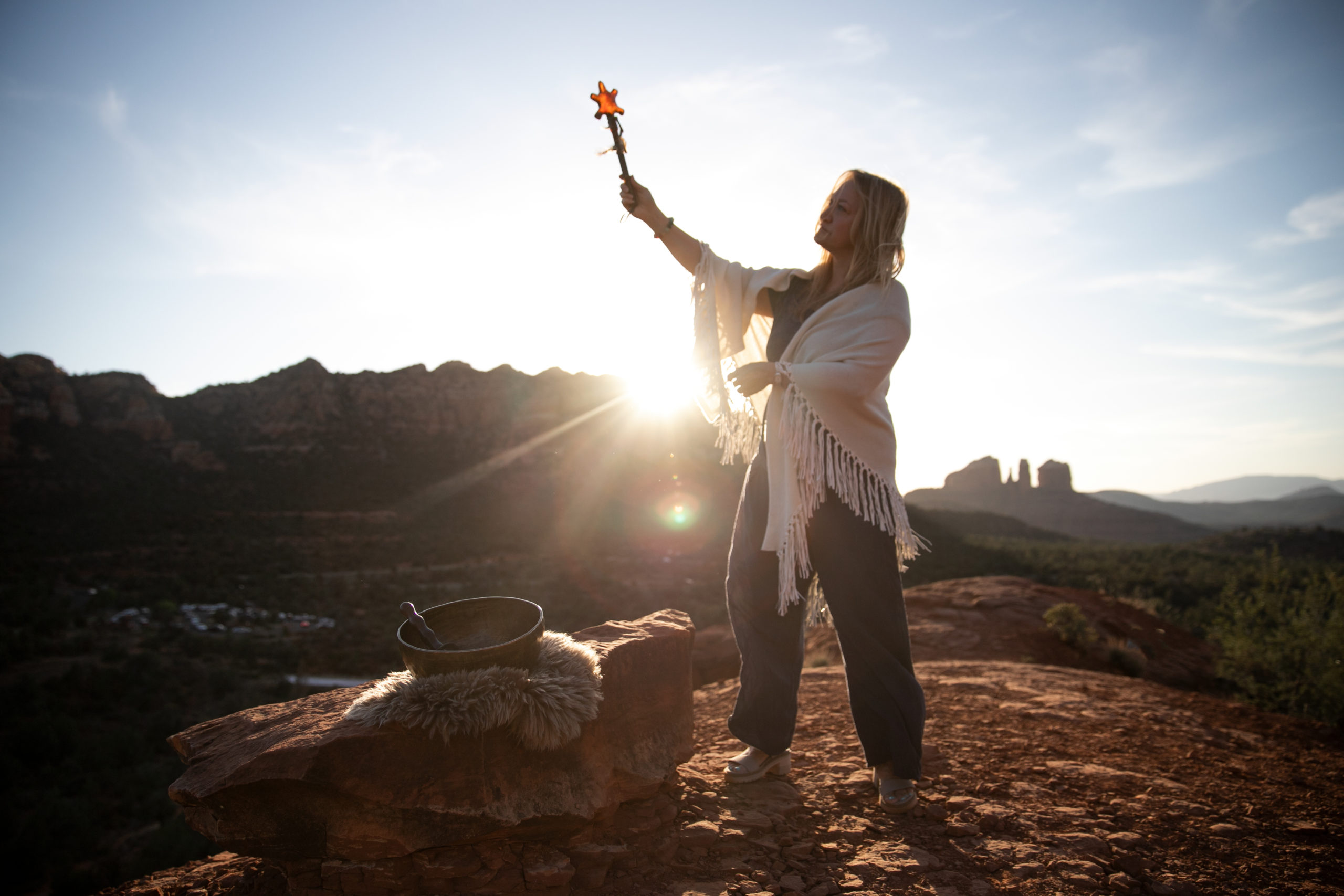 Vortex Journey:
2-Hour In-Person Experience – 1-6 people
+ 30-min prior Consultation Session

Start Manifesting a New Path Today!